Traveling overseas.

I sit in my room looking out of my window like the James Stewart character in the film Rear Window, as I watch the tracks of the planes crisscrossing the sky I do not feel jealous that I cannot travel these days.
I put this down to having flown to Canada twice, and despite having a wandering soul, I never thought of travel beyond the UK as there is a lot here I would have liked to have seen.
Powered by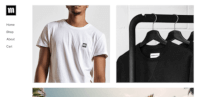 Create your own unique website with customizable templates.