Alec Morris sat in his front room looking at the church on the hill and wondering if he'd be able to walk there in the summer. The problem Alec had to contend with is that he is unable to walk with his support boot as many years ago he tore the tendon in his left leg. He'd suffered from the injury since his days with the Royal Air Force; it was only in the last decade that the damage had taken its toll and left him partially disabled.
His mind was miles away, dreaming of possibilities when his phone rang, Alec looked at the phone and saw his friend, Dave Peter's name on the caller ID. "Hi, Dave, how are you this fine day?"
Dave replied, "Hi, Alec, I am well, thank you, I was wondering how you are doing and if you had made plans for the day as the weather is looking good for the day?"
"I was wondering if I could walk to the church behind our house? According to Google maps, it's only a two-mile journey, and I'd like to get there this Summer as I feel I won't be able to walk far next year the way my legs are feeling."
"Are your legs that bad?"
"I have my good days, Dave. But most days I feel small electric shocks like bubbles popping in my muscles, and I can feel my muscles getting weaker by the day. That's why I want to get as much done this year as I can. I realize there are days when I do too much, and I pay for it for days afterward, but when you never know when the end will come, you tend to do more than you should while you can. The area we live in is rich with buildings that pique my interest, so while I can I hope to visit some of them. I also have plans to visit some places I haven't been for years."
"I know you haven't been on a train for years; you never told me why."
"I realize what I saw on the video could never happen to me, in one way, but in another way, it could happen to me."
"You have me confused, can you explain the idea, please?"
"Several years ago, I saw a video on Facebook of a lady who slipped and fell under a train as she stepped onto a platform. The part that could not happen to me is that she slipped because she was drunk. But, the thought crossed my mind, if my tendon went as I got off a train, that could happen to me; that's why I haven't been on a train journey on the mainline for several years, Dave."
"Now you explain, I can understand the reason you have not been on a train for years. Do you feel upset that you can't get to some of the places I know you wanted to visit such as Worcester, Warwick, Cardiff, and Swansea?"
"In some ways, I am, as I would have liked to see more of the country, but I am grateful to the Lord for allowing me to see what I have seen; as you know a few years ago I visited a friend in Canada, that is something I never thought I'd do. Many people asked me why I didn't have a passport before I needed one to go to visit my friend? The reason for not having a passport is that as much as I wanted to go overseas, as I had no job, I knew it would be a dream I'd never see fulfilled; besides there are many places in the UK I can get to visit, even with my disability."
"I must say, for somebody who likes to travel you've taken the setback very well. I'd have thought you would have been angrier at the restrictions, Alec."
"I didn't see the point to mourning the loss of travel at this time. I am sure that day is not far off, and I wish to enjoy what I can while I can walk. Years ago, I learned life is about accepting what gifts the Lord gives us, and not hoping for things we know we can't have. That is how I found peace when my books failed to sell, for over a year I worried myself sick, to the point I became obsessed about sales figure. Then the dime fell, and I realized no matter how well I wrote, or how much time I spent in promoting my work without a vast fortune to put into promotions I am unable to force the sales. Now, I write what I like, when I like and don't worry about the sales."
"I have to say that I have noticed a change in your personality, for the better, since you stopped worrying about sales, but do you still care what you write?"
"That's a hard question to answer fully, asI am writing for my pleasure, and I have no thought what others may think of what I write. I used to care a lot of what others thought of my writing, my rep as a writer meant something in those far off days, but now I don't care about my rep as it has cost me contracts. Another thing that has charged me would be my moral compass if I didn't have such a moral outlook I could have had several writing contracts, and made some money with my stories."
" I recall that time well; you spent months second-guessing the choice you made, that should tell you something."
"In one way, I was lucky. I checked the publishing house site the other day, the best way to describe things is The lights are on, but nobody is at home. The front page can be accessed, but there are no links beyond that. I did know a writer who joined the site, and she told me that they were very pushy about getting the work done, but slack when it came to paying you. My decision not to join the site is that there appeared to be no boundaries set. Their remit is Anything goes if it's legal, and I was worried where this would lead the stories. I realize we each have limitations and some people's are set too low for me. I was in contact with one lady for a while, and she got her kicks by reading about violent sex; I don't mean where there is there is little rough sex, I mean she got off on bloodletting, and I knew there was no way I could please her."

"I know the loss of work hit you hard, that is a case of your morals saving you from a big fall."
"I'm no prude; as you know I wrote two erotic stories, but in my stories, the sex is part of the more substantial tome, not the central part of the story. I don't think I could have written stories where sex is the main focus, Dave. I'm a storyteller, a person who tells a story. In some ways, I do admire those writers who make sex the story, but that isn't my style of writing. Back to your question, I am thinking of going for a walk next week as my legs are tired at the moment."
"I have a lot of work on today, so I won't be able to come and see you, but I'll try to get the time to visit sometime soon. Do you miss not working?"
"In some ways, I do miss the money that gave me the ability to buy some things, but I don't miss the aggravation I got at the end of my time when the only way to get on was to be either a cop or a snitch. I always said that if I was going to get promoted it was because I could do the job, not because I backstabbed my colleagues. Again, my code of morals meant I got held back, but at least I had my reputation for being honest intact."
​

Powered by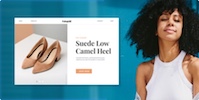 Create your own unique website with customizable templates.