I plan a comeback.

I may be at the bottom now, but I do believe there is a way back from this depth.
The joy in writing has returned for me, and hopefully, this will get transmitted in my stories.
​
I don't have many new e-books on sale because I am writing several stories that may get turned into books, or they could end up as blog posts.

I am looking for readers for my stories these days, not book sales; the blogs are the best way to gather readers.
When I chased the sales, all it did was bring a sense of failure; in the last three years, I changed my outlook radically, now being read is what is important to me as a storyteller.
Powered by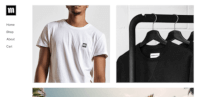 Create your own unique website with customizable templates.