Stories of Spirituality.

Many people will say I earned my rep for writing ghost stories, but I say most of the stories are stories of spirituality because they are not intended to be scary - I have done a few that are intended to be scary (Old Church Ghosts, Sea Ghosts, and Holding Richmond).

Most of the stories are about souls trapped after their corporeal body has died, in some way they could be classed as Christian Fiction as they deal with the presence of the soul after death, though I didn't intend them as Christian Fiction stories.

In some ways, you could say my latest change in direction is taking back to the roots of my reputation as a writer, though the new series of Christian Fiction is more based on Christianity than Spirituality.
Powered by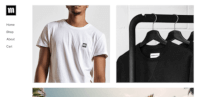 Create your own unique website with customizable templates.