Inner conflicts.

I won't find real peace I can find is forgiving myself for some things I did this year, and that won't be easy. I didn't do anything wrong, and nobody blames me for what I did, but what I did will haunt me. I know this because I am haunted by doing the same thing many years ago.

​it's nice to be with loved ones when we get near death, but when we go - we go alone.
​

Powered by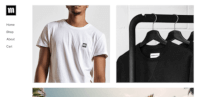 Create your own unique website with customizable templates.